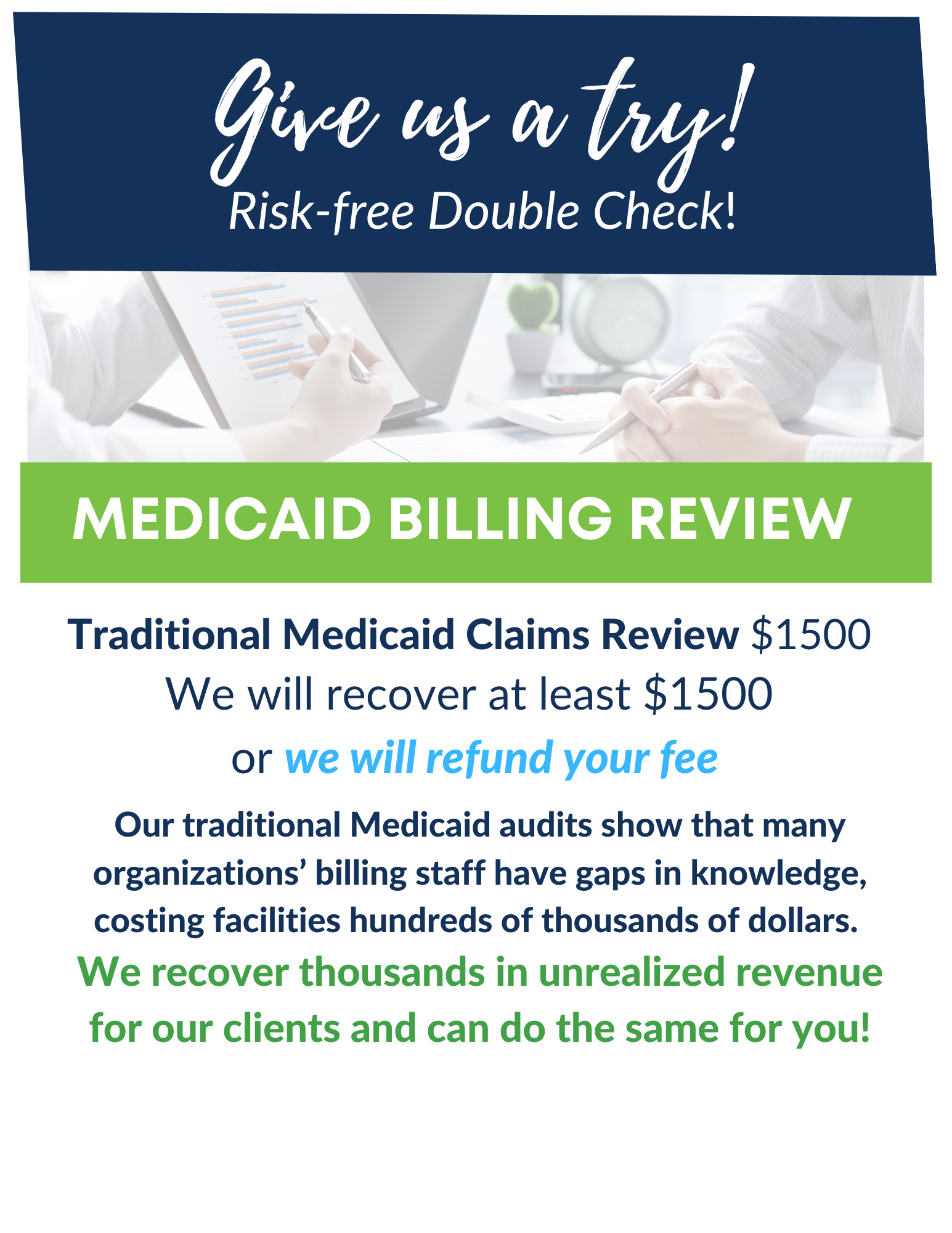 Introducing our Risk-Free Double Check service for traditional Medicaid billing review. We understand that medical billing can be complex and time-consuming, and errors and oversights can lead to significant financial losses. That's why we have developed a service to alleviate your worries and ensure accurate reimbursement.
Our Risk-Free Double Check service offers a comprehensive review of your traditional Medicaid billing records to identify potential errors or missed opportunities for reimbursement. Our team of experienced billing professionals will meticulously analyze your claims, documentation, and coding to ensure compliance with MassHealth regulations and maximize your reimbursement potential.
The best part is that we guarantee results. If we recover $1,500 or more for you through our review process, the cost of our service is covered entirely by those recovered funds. If we don't find at least $1,500 in additional reimbursements, there's no charge for our service.
Our Risk-Free Double Check service gives you peace of mind knowing that your Medicaid billing is thoroughly reviewed by experts dedicated to securing every dollar you're entitled to.
Don't leave money on the table or risk potential audit penalties.. Contact us now to get started.
Complete the form below to have a member of our team contact you right away.