June 2, 2022
Meet Us at the LeadingAge MA Annual Expo on June 7
Dear Colleagues –
We're excited to be exhibiting at the LeadingAge MA Annual Expo next Tuesday, June 7th, in Norwood, MA.
It will be great to be with friends and colleagues in person and share our challenges and accomplishments over the last 2+ years.
We invite you to stop by EF's booth (#14) inside the General Session room on the right.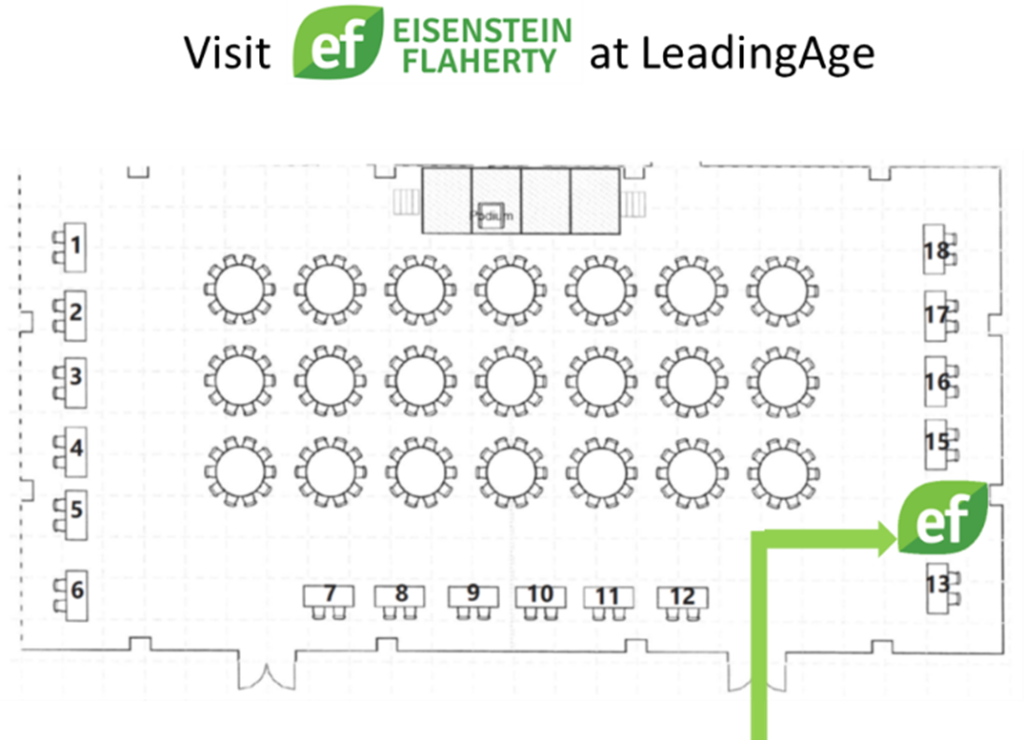 We'd love to hear how you're doing and tell you about our newest offerings including our innovative, cloud-based EF Ally software and our Revenue Cycle Management services.
These offerings build on the expert services EF has always provided including:
Permanent and Interim Placements
Infection Control
Mock Surveys
Compliance Reviews
Policies and Procedures
Crisis Management
Closing Services
And More
And if you're not going to be at LeadingAge next week but want to learn more about how we may be able to help you, give us a call at (617) 702-2644 or email us at Contact@EFSeniorCare.com.